The Beatles of Drug Discovery
May 31, 2023
Using AI to create the next big hit in pharma is a team sport.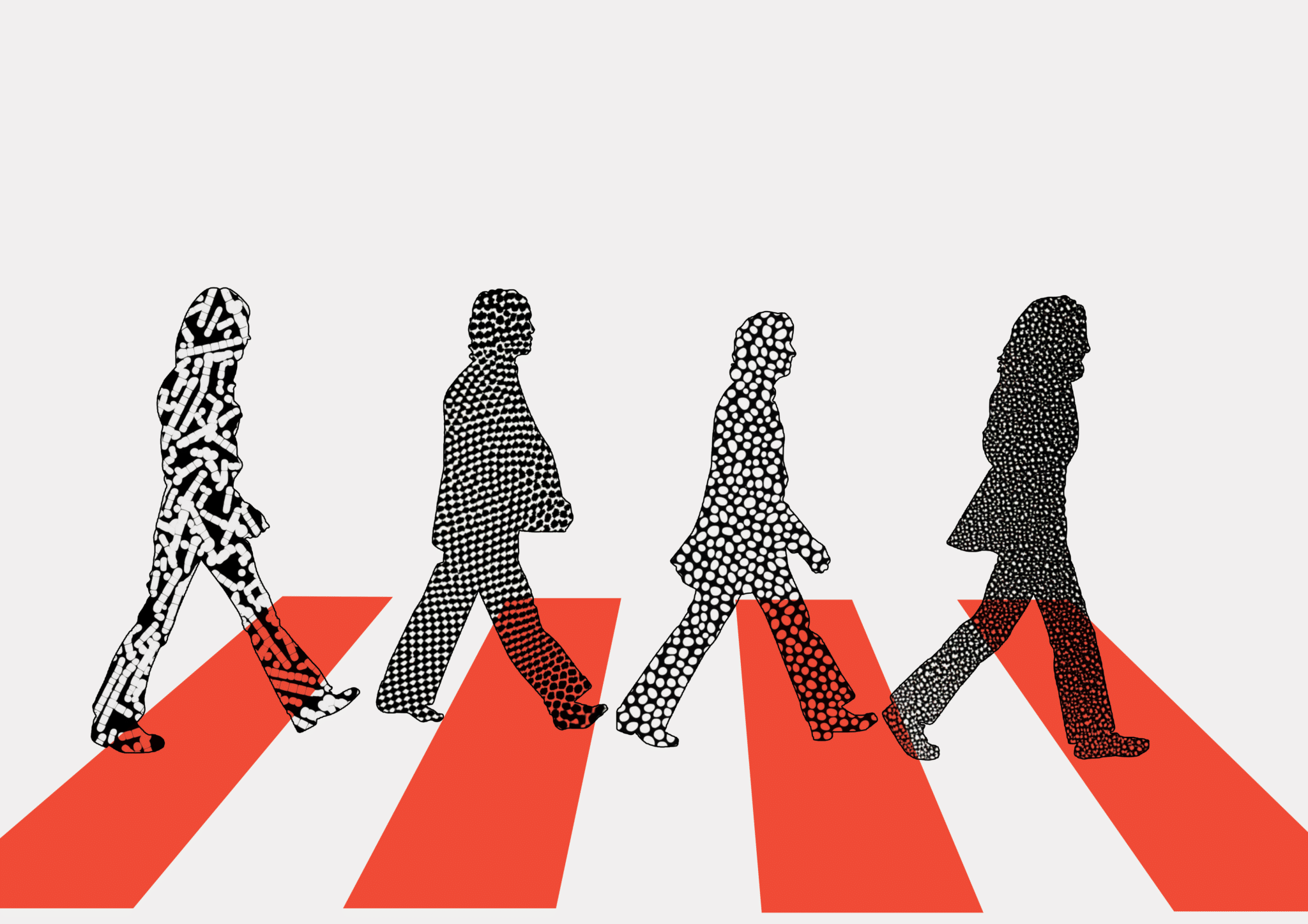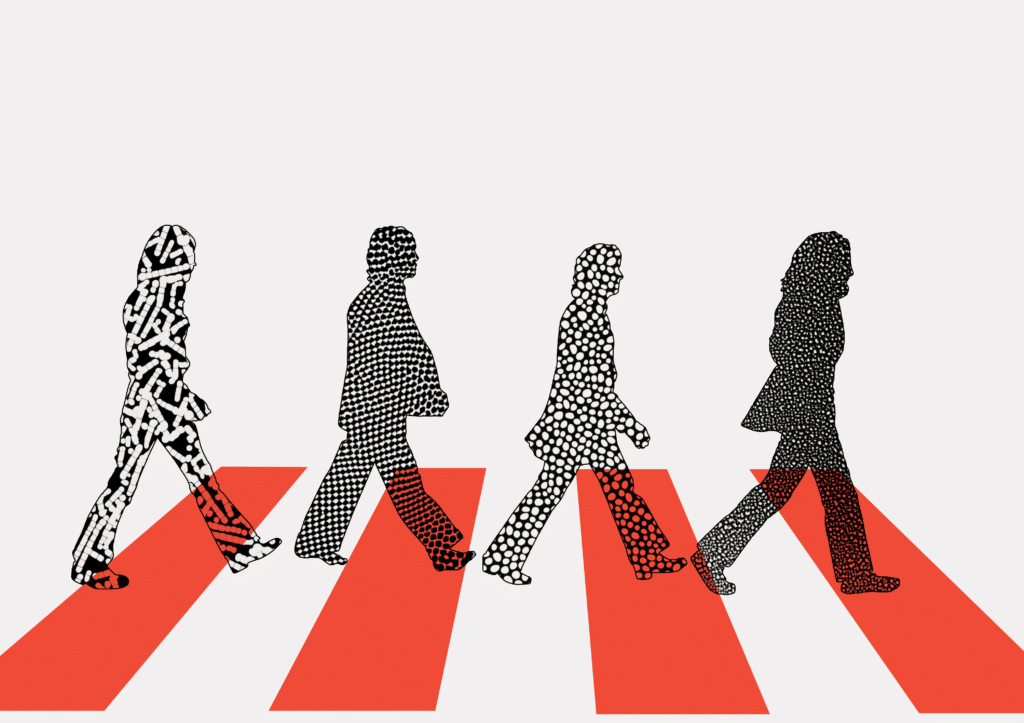 Making drugs is hard.
Just ask Christian Stegmann, Absci's SVP of Drug Creation. He's been leading pharmaceutical labs for almost all of his career, recently as senior director of preclinical research for a joint venture between Bayer and the Broad Institute of MIT and Harvard. He has seen a lot of things in pharma. And with all that experience, he's under no illusion about how hard it is to bring new medicines to market.
"If you look at why pharmaceutical R&D is so expensive, it's because a lot of projects simply fail," he says. "And it can happen to any drug maker — anybody can fail, even the smartest and most experienced in the industry. It's simply because there are a lot of unknowns and a lot of risks that are very hard to mitigate. It really takes a lot to bring a drug to market."
Christian's job is to understand and overcome those risks in Absci's quest to take drug candidates from target to lead and ultimately all the way to the patients who need them. The good news: He will have Absci's AI platform, scalable wet lab, and massive data all at his disposal.
But still, making drugs is hard.
Better than the Beatles?!?!
To get a sense of just how hard it is, imagine you're a musician and the only way to make a hit song is to write one that's better than the Beatles. That would be hard, right? That's the challenge drug makers face today – incrementally better drugs are just not good enough.
Christian explains: "There are a lot of drugs out there that are widely considered successful for treating diseases like hypertension, diabetes, and even some types of cancer. If you produce a drug that's only incrementally better, then you're unlikely to win the market share needed to justify the tremendous time and cost to bring it to patients in the first place. You've got to write a song that's even better than the hits already on the radio."
AI drug creation is a new approach to mitigating those risks. In the Beatles analogy, it aims to become a hit factory. How? By optimizing drug candidates on multiple parameters important to efficacy, developability, and manufacturability, and doing so early in the pipeline before costly clinical failures occur.
"Also, there are things you can do with AI drug creation that you can't do with phage, mice, or B-cell cloning," he says. For example, it shows a lot of potential in finding epitope-specific binding targets. That facilitates the development of more effective and precise treatments while also minimizing off-target effects, enhancing therapeutic outcomes, and potentially reducing side effects. 
"And if you can find and modulate epitopes, you can agonize targets," says Christian, "which is historically hard to do." 
The vending machine problem
So let's say you create a breakthrough drug – a real Beatles-worthy hit. How do you get in on the airwaves? In the pharma industry, this comes down to manufacturing — another part of drug development that is underappreciated in its difficulty and importance. 
Making the right substance is not a simple feat. In the pharmaceutical industry, this is referred to as CMC – Chemistry, Manufacturing, and Controls. It entails a complex set of processes and controls to ensure the quality, safety, and efficacy of pharmaceutical products. It encompasses the formulation development, manufacturing procedures, analytical testing, and regulatory compliance necessary to bring a drug from development to commercialization.
"Sometimes we think of it as the vending machine problem," says Christian. "You want to be able to put a coin in and have a drug product come out. If it doesn't work, the impulse is to just, you know, bang on it. But in reality, it's a lot of pretty sophisticated engineering that you need for this CMC vending machine to work just right."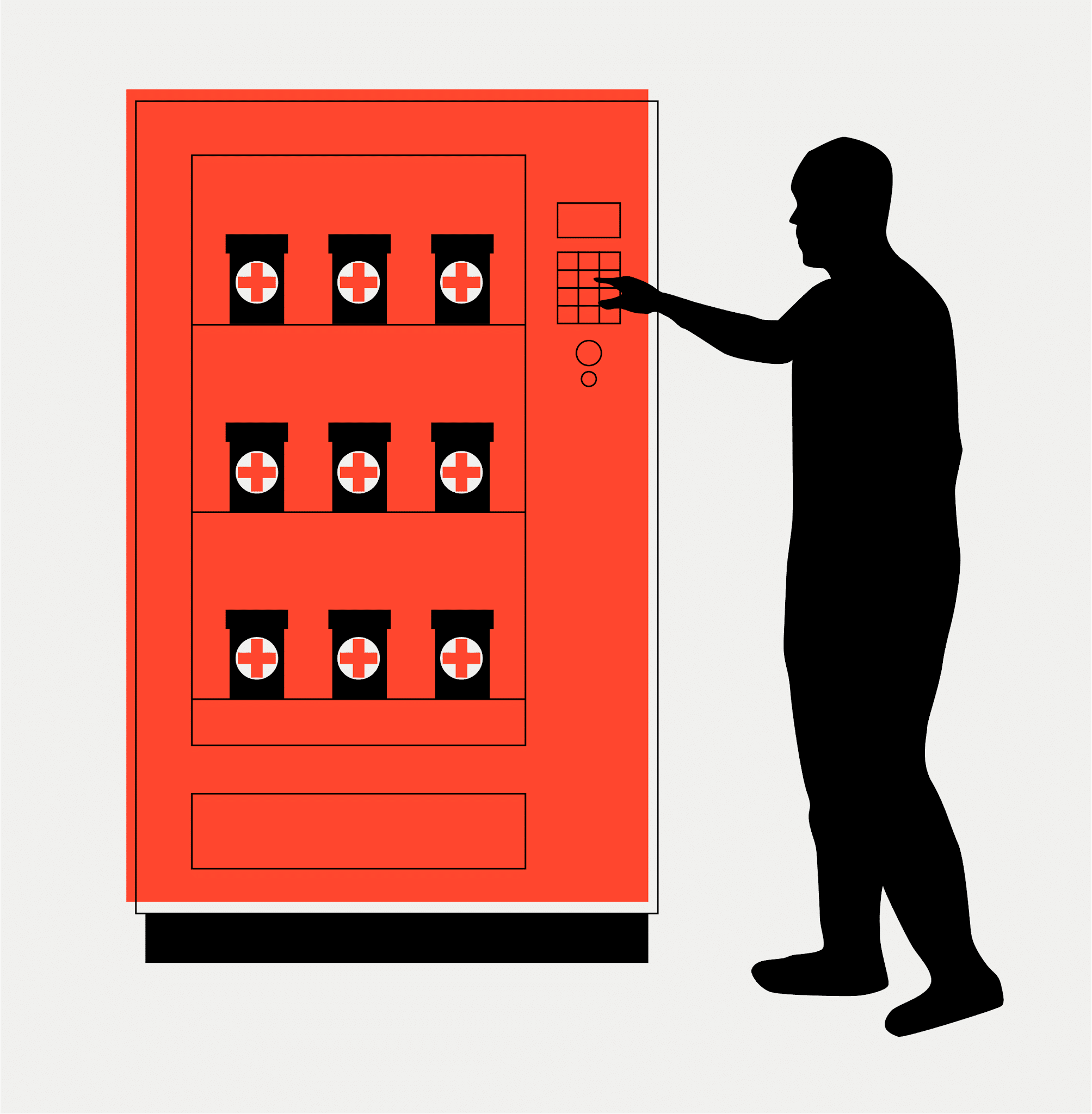 Christian points out that Absci's new Zug, Switzerland office is smack dab in the middle of a tech ecosystem of companies and institutes that specialize in this topic — particularly, biologics manufacturing. As Absci strengthens its drug creation muscles, the access to global talent and expertise will make it a lot easier to become a major player in pharma.
"Our presence in Switzerland is giving us a lot more opportunities to make it happen fast," he says. 
Drug creation: The ultimate team sport
All of this underlines the point that while Absci offers an amazing set of capabilities to the pharma industry, it will also need to work with a wide range of partners to realize the vision of breakthrough therapeutics at the click of a button, for everyone.
"Drug discovery is a team sport," says Christian. "There's no single expert in the world who can capture the entire complexity of this game. And there's a lot of work along the way, such as pharmacology, toxicology, and pharmacokinetic studies, before you are allowed to step foot into a clinic for human trials. So it must be a team sport."
Big pharma companies are eager to adopt any technology that will bring down the extraordinary time and cost of making drugs — ten years and a billion dollars to bring just one drug to market not only leads to high drug prices, but it also makes it economically unfeasible for pharma companies to invest into certain therapeutic areas such as novel antiinfectives. But when talking with an upstart like Absci, how do they know it's the real deal?
"When talking with a potential partner like Absci, biotech and pharma companies need to be able to talk with people who have made their own experiences in the field," Christian says. "They need to talk to people who have done it at least once or twice in their life, and in terms that are helpful for a biopharma developer and manufacturer, in order to be a credible partner."
And ultimately, having pharma veterans like Christian at Absci will help guide the application of our in-house AI and synthetic biology competencies toward a broader range of valuable applications for drug developers.
"Today," he says, "we're using AI for drug discovery, at the top of the funnel of experiments. Tomorrow, we may be able to take it all the way through the value chain – this includes manufacturing optimization and clinical development strategies. As we continue to build better assay technologies, more predictive model systems and become more systematic in collecting relevant data in manufacturing and clinical development, we may be able to deploy AI models at all stages of biopharma R&D. 
That, he says, will not just make Absci an incredibly powerful biotech company. It will help make precision medicine really come true. 
The toughest job you'll ever love
If drug creation is so hard, what keeps Christian going?
"It's the opportunity to bring the smartest minds in AI together with the smartest minds in disease biology, math, pharma, high-throughput screening, you name it," he says. "Watching people from such different fields coming together and, you know, creating something that hasn't been done before — I think that's really exciting."
"Drug creation is a dream job for me. It's about making AI real and making it a reality for patients."
---
---